Photo de couverture : bananiers à Nice (prise par Laurence Marie Noé)
I have not written for a long time and I am sorry about that. I was active though. I listened to a lot of radio podcasts and particularly one about the use of anglicisms in French, and I have a lot to say about that and will give my opinion in a next to come article. This topic deserves time and space entirely dedicated to it.
As I think this blog is involved in questions related to writing and language, thus it cannot dodge or evade from the questions and problems the anglicisms carry with their intrusions into French language.
But that will be the subject of another exciting article which I hope you will react to. I will write it in February, I promise.
But let's come back to our mysterious American poet :
This is the answer to the riddle of our workshop (1)
Richard Brautigan
He is the one I selected for you. His poetry seems to be very simple, nearly commonplace, but if you read it through (as he was only 20 and even less) page after page, poem after poem, you feel you are deliciously captive of its humour and melancholy, a flavour of the sixties. Your certitudes are cracked like a salvation or a wreckage.
I proposed a short poem, called Lonny. You could either write a new one, in French or English or translate it as long as you convey a feeling at one moment with a sound of your choice.
Translation is a real good exercise to enter a poet's soul, rythm and music and helps you to convey a mysterious attraction, something sensual and living (like a breath).
Hereunder is my translation and explanations of the choices I made to translate :
Lonny is not difficult to understand but in your translation you must be faithful to the poem, and keep the sound "s" which blows through the whole poem. It infuses a kind of breathing.
Lonny
Lonny is
two years old.
Yesterday
she and I
whispered
together.
We whispered
very softly,
and acted as if
we understood
each other
perfectly.
Can you hear the sound of the "s" like a soft song ?
Lonny a
deux ans
Hier
elle et moi
chuchotions
ensemble
Je ne savais pas
ce qu'elle chuchotait,
et elle
ne savait pas
ce que je chuchotais.
Nous chuchotâmes
doucement,
et fîmes comme si
nous savions très bien
nous comprendre.
----------------------------------------------------------------------------------------
"whispered " could be translated by : elle et moi avons chuchoté (traduction de Thierry Beauchamp et de Romain Rabier) 2003/2016 ou chuchotâmes ou chuchotions. I preferred the last one which describes a moment, a duration of the sound "ch" as if you could feel the touch of a confidence in your ear.
Je ne savais pas
ce qu'elle chuchotait,
et elle
ne savait pas
ce que je chuchotais.
------------------------------------------------------
We whispered
very softly,
and acted as if
we understood
each other
perfectly.
For "we whispered", I rather chose "nous chuchotâmes" in French (past simple/passé simple) because it conveys the idea of an action they lived together out of any particular moment (we don't know exactly how long it lasted, we only know it was yesterday) and the "âmes" at the end stretches out the time of the whisper and sounds like a long note of music. I could have chosen "nous chuchotions" traduction choisie par R. Rabier et T. Beauchamp, but the word sounds shorter and rings (or sings) less.
"acted as if" : nous fîmes comme si (the same reasons as above) îmes sounds like a high-pitched and long note of music. the "si" whistles.
This poem highlights the act of whispering and not what they say to each other. It conveys intimacy, softness, physical reality, and a vivid consciousness of a privileged moment of harmony.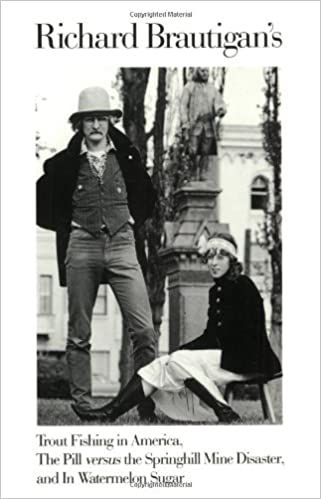 Today, as a new workshop, I propose another poem.
Send a translation or a writing (or a drawing, or a photo) that conveys a special moment in your life, full of feelings and enjoy this very special moment that you created with your translation or writing, or drawing or any other mean of expression you feel at ease with.
Try it ! and make it your own !
Send it in the commentaries at the end of this workshop or at plauranice@gmail.com.
if i should die before you do
When
you wake up
from death,
you will find yourself
in my arms,
and
I will be
kissing you,
and
I
will be crying.
Richard Brautigan in "Why unknown poets stay unknown"
Note there are no capital letters. Note this poem is like a ballet, a round (une ronde) that inescapably (inéluctablement) sweeps you along with it ....